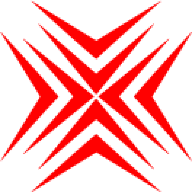 Joined

May 3, 2001
Messages

7,516
Many of you know and respect John Pollard, who has been a contributor here for many years. John is giving a presentation this week in Washington D.C. at the a American Gem Society Conclave. I wish it was open to the public for those of you who live in the D.C. area as John is a dynamic speaker.
If you do not already know how well John is thought of in the jewelry world, he has been a presenter at JCK in Vegas and in other USA diamond conferences as well as speaking several times in China at major jewelry related conferences. The AGS Conclave is one of the diamond industry's most prestigious events. It is invitation-only and involves some very heavy firepower. General Colin Powell is the Keynote Speaker this year. Paul Slegers is coming from Antwerp to attend the presentation.
Many of you may not know that John was a teacher in his former career. He developed a love for exploring the intricate nuances of diamond cut quality as a consumer nearly twenty years ago when he was posting on a forum that pre-dated Pricescope.
Brian Gavin
convinced John to come work for him, and some years later he accepted a position with Paul Slegers, so it is easy to see why he is in such high demand as a speaker and educator in the Jewelry field.
John continues his work in the music world as he can not totally leave his roots. He is the Master of Ceremonies for the Bands of America championships in the fall. If you have kids participating in high school music programs you may know what I am talking about.
I would wish you good luck John, but knowing just a little about the many hours you have spent preparing, I know that luck will have nothing to do with the quality of your educational session.
Wink