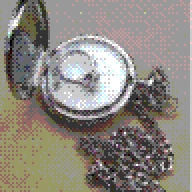 Joined

Apr 14, 2006
Messages

3,929
So, I''ve been thinking about having my ring dipped again; it''s white gold and the wedding band has some wear on it, from where it scrubs against the engagement ring, I believe.

My husband thinks that dipping is a bad idea and says we''d have no way of knowing if the diamonds were switched out, etc.

He also worries that dipping could be harmful to the ring itself.

I have several friends who''ve had theirs dipped, and it seemed to cause no issues.

But since those of you here know much more about this than I, I thought I''d ask if anyone has any information (good or bad) on dipping.

Thanks for your help!