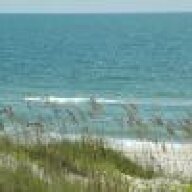 Joined

Jan 5, 2006
Messages

139
I have been lurking here for a long time and I believe this to be a wonderful community full of knowledge and support. I hate that my first post has to be about this but I need help.
Here's the background:
I had been wearing my orig rings for 9 yrs when I developed an allergy. After multiple attempts to wear them again over the course of a year, we decided to take my rings in to be reset in plat.
All seemed to be going ok until I received a phone call from the jeweler saying he lost my diamonds. I seriously thought he was joking but then soon realized it was no joke. I'm naturally devastated to know that my rings are no more.

We want to be reimbursed for the full replacement price of my rings so I started to collect updated appraisals. What do you think?
Specs: E-ring custom made 18kt yellow gold 1 center prong w/ side channels
Center stone – princess
4.99 x 4.73 x 3.05
.70 ct
VS-1 – VS-2
H
Good
6 channel set princess (3 on each side of center stone)
Total wt 0.47 ct
VS-1 – VS-2
H
Good
Orig appraisal 10 yrs ago was 5950.00 Now the orig jeweler says 6100.00
Wedding band of 18kt yellow gold w/ 7 channel set princess stones
Total wt .56ct
VS-1 – VS-2
H
Orig 1500.00 Now 1800.00
Do these values sound right? And how many more appraisals should I get?
I greatly appreciate any help.