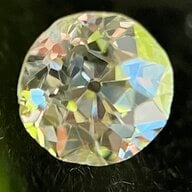 Joined

Dec 16, 2007
Messages

24,364
My toddler, Hunter, is 2.5 and having a hard time with the changes in our family since we brought home his younger brother, Ryder, three months ago. I won't go into all the details, but he is feeling very jealous and has been aggressive to Ryder; he bit him once and pulls at him and pokes him hard. Today he said, "I don't like Ryder I want him to go away."

I am an only child so have no experience with this sort if thing first hand. It breaks my heart. I know that at the core is Hunter's sadness at not having me all to himself. I am trying to spend as much time with him as I can, but I have a newborn and we all know how time consuming they are for a nursing mother. His father is wonderful and they are very bonded, but there is not substitute for mom. To top it off, when Hunter is feeling hurt or angry because I cannot be there for him that instant, he pushes me away and doesn't want me around. I feel horribly guilty about not being able to give Hunter what he needs. On the other hand, I need to protect Ryder and we need to teach Hunter that he cannot behave that way to his brother. And on the third hand I am frankly exhausted. I need a third hand.
Anyone else with stories to share? Tips? Jokes? I need a little assurance that this is normal and it will pass. Hunter is a very loving boy but he is really struggling now and it is really breaking my heart.