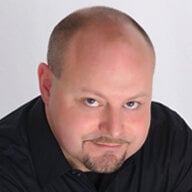 Joined

May 1, 2008
Messages

3,563
Hello all,
Note: Not to be confused with the consumer get-together. Trade badges are required for entry to these sessions, thus "trade members only" in the subject title.
I wanted to mention a cut-focused panel discussion I'm taking part-in Saturday 4 June, 4:30-5:45 PM in the Tradewinds AB room at JCK:
"The Future of Diamonds: Quality over Rarity"
Panelists: John Pollard, Laura Selena, Maarten de Witte, Mike Botha, Peter Yantzer.
http://jcklv11.mapyourshow.com/3_0/sessions/sessiondetails.cfm?ScheduledSessionID=1013
Overview: The age-old way to sell diamonds has been to educate consumers mainly about RARITY factors (carat, color and clarity). But in the last few decades technology, tools and scientific research have exponentially improved the QUALITY of what man is able to do with the rough stone. It is undeniable that CUT is what makes the difference between a lifeless gem and one that bedazzles and enchants the viewer.

This interactive session will answer a lot of the questions you may have about why some diamonds simply outperform others and what you need to ask your preferred supplier of loose diamonds when investing in inventory. In a market saturated with branded round-brilliants, this interactive session will focus on getting beyond all the hype and back to the basics of taking the gems supplied by the earth, and turning these into objects of desire, passion, love & commitment which you can sell, with confidence. Getting technical by going beyond all the digging and painting and understanding the finer art of facet definition.
*
It would be great to have some Pricescope professionals among the audience. Let me know your thoughts ~ hope to see you there.
All 2011 JCK Education Sessions listed here:
http://www.jcklasvegasshow.com/en/Education--Events/Education/
If anyone else is participating-in or has information about a specific educational session it would be great to hear about it.
Cheers,