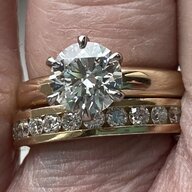 Joined

Feb 27, 2007
Messages

23,562
Happy New Year to all of you in HLT Land. I am sending you all best wishes for a wonderful and healthy year in 2011.

The start of a New Year always brings around a chance to make some new year's resolutions. Of course they are like diets; you have to pick ones you can stick with. You have to come up with ones that are obtainable. Promising to lose 50 pounds this year seems hard to obtain when you can only work on it one pound at a time. However a resolution such as this year I will try to eat better and drop a few pounds makes it less of a mountain to climb and one you are more likely to stick with. As Lorelei reminded us baby steps and slow and steady win the race. Also a diet seems so rigid and if you fail today or next week it becomes hard to find the motivation to begin again. Choosing to live a healthier lifestyle is a change you can work on one day at a time. We will all have bumps in the road but the difference is do those bumps send us on a big detour or do we get right back on track? It's a bit of mind over fatter.
So as I begin the new year I am going to quit snacking, start counting calories a little more diligently and get out for some walks. The mall is a great place to wander around and burn off a few calories during the snowy, cold months. I just need to remember to leave my wallet at home. My focus this year is getting my clothes to fit loosely instead of the current state - tight.
So ready or not 2011 here we come.

Marcy