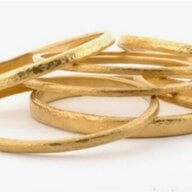 Joined

Jan 26, 2003
Messages

21,797
What exactly is the endgame here? No more cases? No more deaths? I have yet to hear this from anyone. We shut everything down initially so that hospitals would not be overwhelmed and to "flatten the curve." The vast majority of hospitals worked at 40% capacity through it all, and we did flatten the curve. All we heard about was "deaths and hospitalizations" (which is what is important). Now that Covid been proven to have a 0.4% mortality rate (and likely lower than that, due to asymptomatic cases that will never be known), all we hear about is "all these new cases"... Did anyone think there would be little to no new cases when things opened back up?? Come on, now. You can't keep ppl from working forever.

The focus is on entirely the wrong thing. It should be percentage of positives requiring hospitalization and deaths, not the number of new cases being the reason for continued shutdown... period.
Your focus is entirely on the United States. Come on now.
Why is the United States killing vastly more people than any European country or than Canada?
Because we opened back up only to please Donald Trump and to get back to work, not to get rid of the virus causing the problem.