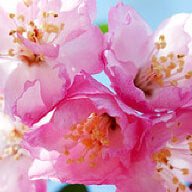 Joined

Nov 12, 2006
Messages

1,084
I need to vent ladies.
I changed my bm dress options this morning from 25 one-piece dresses + the separates from alfred angelo to ONLY the separates (and I chose the skirt because it was the only one with organza overlay like my wedding gown). The deadline to order is Feb 20 and as of late last night NO ONE had picked a dress and TWO hadn''t even gone looking once so I figured if I were to change, I had to do it before this weekend in case anyone was planning on going dress-looking THIS weekend.
Boy did I get passively agreesivly KILLED!!! Apparently they all called my MOH/sister and completely layed it on her about how indesicive I am and how I pulled the rug right from under them!!!! My sis calle ME to tell me all this and my stomach just plummeted to my feet. It''s a terrrible feeling to have your best women friends all pissed and talking behind your back. (I think the worst of it is I have a nagging feeling that my sis agrees with them and might have fueled rather than minimzied the fire). My sis called me and very sternly told me that, while she does not like my choice and niether does any of the ohers. Altho, she buffered that with a "but I''ll do whatever you want, it''s YOUR wedding" kinda coment........in that mean little tone she has. Then she promptly says I need to deal with the fiasco and then she told me don''t call her until after 9pm from now on because her minutes are limited on her cell phone

OMG I was so sad!! So I proceeded to call each of them. B said she actually LIKED my choice of skirt and she already knows which top she''ll get so she wasn''t angry at all. I felt so relived at least one was not angry with me. Just yesterday, J asked me specifically to just choose for her and I had in fact chosen the organza skirt with a pretty halter top ensemble so she most certainly couldn''t be pissed as my change doesn''t change her outfit in the slightest. I called L and she answered with her typical (I''m pissed at you) tone and I asked her if we could arrange a time this evening to chat about a few things when she wasnt'' busy. L said ''yes'' so that convo has yet to occur. And E, I hear from sis, is LIVID but she will NOT pick up my phone calls and I keep texting her to call me but she won''t. Instead, she''s telling my sister to tell me that she''ll call me later!!!!! Besides B, the others are ALL 30-38 yrs old here!!!!!
So, I wrote a very nice email to them since I apparently can NOT talk to ANY of them and I''m just so bummed about all this! I totally didn''t aim to piss them all off.......two (the two who are most angry btw) hadn''t even gone shopping yet at all!!!!!, 1 already had hers picked out by me, and the other two were going to do another round of shoppping together tomorrow!!!........I thought this would be okay.
And I didnt'' completely change thier options.........I just removed some of them. I kept the separates thing. I did choose a skirt tho but it''s aline so that certainly should offend anyone.
I am SO upset right now. I''m mostly sad that I''ve pissed them off so much but I''m also suprised they felt so much about thier NON choices before (they HADN''T chosen for cripessakes!!!). I''m also frustrated because under the circumstances, I wanted them to understand and be my friends and be grascious about it all. I didnt'' choose to make their life hell......and I really didn''t........but they are so acting like it......but I changed my WEDDING GOWN........that changed the design of the wedding a bit!!!!!!!!! What am I supposed to do if the design and overall feel is important to me?????
I''m sure I was wrong to change like this. I''m sure they are right to some extent. Perhaps they had mentally planned on the dresses they were going to try on and now this is causing them to have to re-think it all. I''m trying to be as accomodating as I can by choosing the separates line in one color.........they are not beign forced to wear a putrid color or dress......they get to pick half the style!!!!! And I made SURE to pick a line that with a little resourcefullness could be purchased for $150 or under ($130 in most cases!!).
Since they either won''t answer my calls or are otherwise busy, I emailed them and explained my decision (which I did in the email this morning, too, but it was more focussed on teh details of the change than on justification) and I hope that helps them see I didn''t do this to be an evil bride. I will give them more time if they need it (but, honestly, some havn''t even gone YET so that can''t even be an issue) but no one has talked to me yet as of that convo with my sis earlier this afternoon.
I am so sorry to vent. In the long run, after the dress drama is over (I HATE the dress drama) I hope us 5 can move on to more fun things....but right now I''m trying like hell to examine my decision and be prepared to admitt where I was wrong and also to be able to stand up for myself a little too.
If you were my bridesmaids, would you also be pissed? Please be honest and tell me why??? Because I"m not getting the "whys" from them right now. Is it the time factor when you havn''t even gone looking yet? I can fix that by giving more time. But, if I gave more time, would you feel better..........or is there something else in there not being said???? I thought about changing BACK to my original range of options but, honestly, I don''t want to because I really want the organza skirt......I think the shininess of the satin clung to some of them in a funny way....I like the idea that organza flows more (it has a satin underskirt for stablity) AND my own gown has organza.......
Thank you for "listening". It''s so crazy that a lilac bm dress could cause this much drama between friends