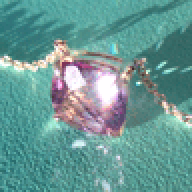 Joined

Mar 25, 2008
Messages

5,070
So few of you know that I mentioned my work has offered a voluntary layoff package to workers here due to the fiscal year/economy. They are finding out not many are applying for this package and now they will start to do involuntary layoffs come March, May and September. I guess they are going to evaluate positions and who they want to lay off from different offices. It wont be based on senority, or who''s got a bad situation right now. So I''m not really sure ultimately what they will base their choices off of. And of course I''m freaked out to death about it because I was laid off from my previous job last June due to the fiscal year. So of course I can''t help but feel paranoid. I''ve only been here since September...

Now onto the next part: I''m a graphic designer and there are 2 of us plus my boss. Now my one co-worker (let''s call her M) is 50 and going to college to become a psychologist so that she can retire from being a graphic designer and start her own practice. So she doesn''t intend on working here for a whole lot many more years. I think she has 2 years to go before she graduates with her degree.

So...this morning M and I were alone and she told me she is considering the voluntary layoff package. (by the way, not everyone that applies will be accepted) She told me she was discussing it with her husband and he tells her that if they accept her if she applies (she would have to leave)...someone in our office is expendable...meaning, they would probably lay ONE of us off in the following months. If they reject her application, then we all might be safe. She feels that if she doesn''t take the package...it might be ME that would go and she doesn''t know how she could do that to me when she plans on changing careers and she knows how I want to get my life going.

That''s so very sweet of her (I love her to death) but I told her she can''t do that on my behalf but she said she isn''t. (Though she pretty much told me that would be part of her decision.)

I don''t really know what I''m trying to say here. It isn''t a vent, or a "what do I do" thread. I guess I just needed to get it out until I can talk to FF and my family about it! lol I guess I just don''t know if I should leave our conversation at that or say something else. I mean, I DON''T want to leave this place. But I don''t want her to leave either! lol

I told her I''d hate to see her go but on the other hand, we all might end up being gone in the long run. I don''t know.....she''s so sweet and she reminds me of my Mom a bit. lol Maybe that''s my problem...