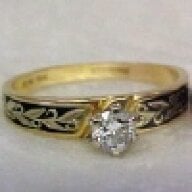 Joined

May 9, 2006
Messages

1,794
After 3 years of constant dogged determination to impress the higher-ups at work, I have finally succeeded!
Lil Misfit's thread got me thinking how how the politics of my own promotion happened, and how I handled NOT getting it the first time/how I treated the person who DID get it led me to getting it the second time.
This spring, I interviewed for a very hotly contested position and didn't get it. I was disappointed because the feedback I had gotten in regards to my interview performance was very positive. It turned out that they had revoked the position because they were downsizing a manager from elsewhere and had decided to shoehorn her into our department instead of letting her go. The Director privately let me know that until they yanked the position away from her in the name of 'management restructuring', she had planned to make the offer to me!
Rather than being resentful of the new addition and her getting the position that 'should' have gone to me (it wasn't her fault, after all), I went out of my way to make her transition easier and helped her to seamlessly integrate into the team. I carried on working as hard as ever and didn't complain about how things had happened.
A few weeks ago, a manager who was long overdue to be fired was finally given the sack, and rather than open up the entire interview process all over again, the Director decided that since the last spot was 'supposed' to go to me, they would go ahead and re-offer it if I was still interested. Was I? Was I ever!

I do not doubt that things could have gone differently if I hadn't treated the new manager the way I did, as it showed me to be a strong colleague in addition to the skills and abilities that netted me the would-be offer the first time around.
It did make things awkward between my former co-workers as they had been blithely planning what they would do differently on the second round of interviews, as I could not tell them I had been offered the position and that there would be no second round of interviews.

They were a little resentful that I didn't let them know, but until things were official and the paperwork had been processed, no one was allowed to know other than the Director and me.
I would love to hear people's stories about their adventures in being newly promoted!