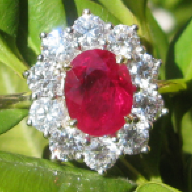 Joined

Aug 15, 2004
Messages

5,537
On August 10 I sent a package to an address in Chicago. I sent it USPS Priority Mail (medium size flat rat box) with insurance and delivery confirmation. According to the USPS tracking tool it says UNDELIVERABLE AS ADDRESSED.

According to the Postal website they say that undeliverable items will be returned to sender if the information is available. I had a return address sticker affixed. I question how long it should take to return it?

The site also says that if the item cannot be returned to sender, they will open it to see if there is any identifying information inside that will help in returning it. Well, there is an antique omc and ruby ring enclosed, along with some gold that was to be used as credit toward the piece I was commissioning. Will they open it and decide to pocket the items?

I would think that since I have a coded delivery confirmation number, couldn't they return it to the originating post office? Or track it by the VISA card I used to pay for the postal services?

It would not be a catastrophy if this package disappears into a black hole, but it makes me questions the USPS policies on returning undelivable items.