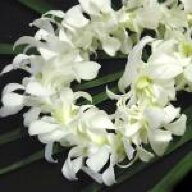 Joined

May 10, 2010
Messages

425
I've had this ring since February, but since I've had bad luck with a half eternity before (stones coming loose very fast), I wanted to test this baby out before posting a review. It has officially passed the exam!
Here is my size 4, u-prong full eternity complete with 22 x 0.05 by
IDJ
.
I worked with Luann, who was very patient and kind and I would recommend her service without hesitation.
For the sake of full disclosure, I will say that I hesitated keeping the ring when I first received it because some of the stones were crooked, a couple of prongs were taller than the others and two stones have a definite yellow tint. But I decided to keep it because overall I liked it, and I feel that I got a good quality/price deal. It has stood the test of time as far as stones staying safely put, so I'm happy with my purchase and I wouldn't shell out as much as double with other custom vendors popular on PS.
I was worried that a full eternity would be uncomfortable, but this one is very comfortable, I couldn't feel it after a few days. I wear it all the time as a right hand ring. I don't feel the two taller prongs anymore and I just flip the ring if I feel them rub between my fingers. I will say that it's only comfortable on my size 4.25 finger and that I find it annoying on my size 3.75 because it spins and rubs against my fingers. So for me, this is ring is better tighter than looser, which is unusual for me because I prefer slightly looser smooth rings.
5 pointers are the perfect eternity size for me, I wouldn't have it larger or smaller. It's an awesome everyday size. For comparison, I've had a 7 pt half eternity and a 15 pt five stone and my favorite is still this eternity, although 7 pointers were my second favorite. 15 pointers were too big on my small fingers, but I know that's just my preference.
On to the pictures! Some are flipped, not sure why.