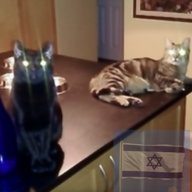 Joined

Jun 8, 2008
Messages

51,887
There are probably a few threads discussing something similar but just wondering what items PSers are looking forward to and/or hoping to receive this holiday season. Also what gifts are you giving. Can be bling or other gifts. I would love to know what you are getting and giving this season.

I'll start. We have made and are making several big donations to animal charities and also the ACS for our very own PS Dani.
My dh and I have not yet purchased any specific gifts for each other and not sure if/when we will. Well I will get a bling gift but not in any rush and I am still exploring my options.
We got our nieces pretty party dresses and a few scientific games that I know they will enjoy.
We are baking Christmas cookies for some of our dear friends.
That's it for now.
Your turn.