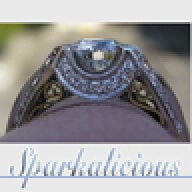 Joined

Nov 22, 2007
Messages

3,721
Hi Italia!
Quick question, if you would be so kind as to assist. If not, no worries.
After having been laid off from the banking industry, I am in the midst of job hunting right now. I came across an interesting position as Salon Supervisor for a high-end salon and just received a call requesting a preliminary interview tomorrow morning at 9 AM.

I thought of you immediately and figured that you might be a great resource.
Do you have any tips that you might be able to share as to what types of questions they might ask in their screening interview? I find myself completely nervous as I am not that familiar with the business side of this industry having been in banking for so long.
Thanks in advance for any assistance you are able to provide. Very much appreciated.