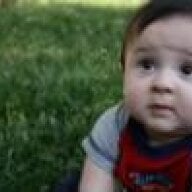 Joined

Mar 22, 2008
Messages

1,434
I can not for the life of me figure out what I want my wedding colors to be!!
Over the past 5 monhts, I''ve gone from Sage and Chocolate to Coral and something else.
I originally was getting married in a large 100 person wedding in June at a local Aquarium in Virginia. The plans have now changed to a smaller more intimate wedding in Jamaica with just under 20 total. I just felt that the brown and chocolate would be too dark for a tropical wedding.
After getting with my FI and MoH we''ve decided on Coral.
I just can''t seem to figure out what the secondary color should be. Everyone keeps saying go with Turqouise....but every tropical wedding I see it''s always blue and coral (because it''s gorgeous together).
I want something a little different though, I was thinking Coral and Gold, or Coral and Sage. I just can''t think of flowers and what not that go with that (I dislike roses, btw).
Help!