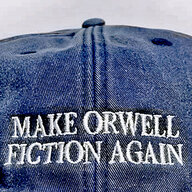 Joined

Apr 30, 2005
Messages

32,287
"Lamb said it's unlikely the stone will be sold this year. It's too big to fit in their scanner and will have to be taken to Antwerp where he hope's there will be a larger scanner."

A 1,111 carat gem-quality diamond, second in size only to the (3107-ct) Cullinan diamond cut into the British Crown jewels, has been unearthed by Lucara Diamond Corp. in Botswana.
The Type-IIa stone, just smaller than a tennis ball, is the largest diamond discovery for more than 100 years, according to Vancouver-based Lucara.
More:
http://www.bloomberg.com/news/articles/2015-11-19/biggest-diamond-in-more-than-a-century-discovered-in-botswana