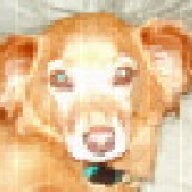 Joined

Feb 23, 2008
Messages

60
Ok, I''m probably at the point of overthinking and second guessing everything. Would love your thoughts on the topic of flowers.

Here''s the wedding plan: very small wedding (20-25 people) in the courtyard/garden of an old home converted into a restaurant at 11 am. Luncheon to follow inside. Not "formal" at all. More like a garden party feeling is what I''m hoping for. I''m 48 and he''s 50 and we''ve been living together about 7 years. Second wedding for me. A good friend who is very talented is making the table arrangements from flowers purchased from a lady she buys from every week at the Farmer''s Market. Other than table arrangements we don''t plan to have any other flowers there.

Some of the traditions like "giving the bride away" don''t apply to us. I won''t be "walking the aisle" and we have no attendants. I dislike having our backs to the guests during the ceremony and so does our officiant. She is turning us to face each other so we are visible from the side to the guests. We will be holding hands most of the ceremony which is very short (about 7 minutes).

So......no aisle walk, no attendant to pass the bouquet to, not throwing the bouquet.....I just don''t see the need for me to carry flowers. I''d like to get him a boutonniere since it pins onto his jacket and will not be something he has to deal with once it''s pinned on. Flowers for me seem awkward to deal with for the short ceremony and then they''ll just get laid down somewhere and forgotten.

But, is it strange for a bride to not have flowers? Please feel free to tell me I''ve gone off the deep end to even be asking this question. It''s 5 weeks from now and I think I''m just getting stressed about everything.

Thanks!