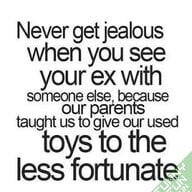 Joined

Nov 9, 2018
Messages

295
I couldn't imagine life with out a kettle.
I boil it several times a day but rarely for a hot drink (twice a day max).
I boil it when I am washing up to make the sink water hotter, put in pots etc to soak while we eat dinner, pour it down the sink if I've washed up something greasy, add to hot water when washing the floor. Many times, many uses.
I like that I can flick it on & it turns its self off & if forget about it nothing boils over or dry.