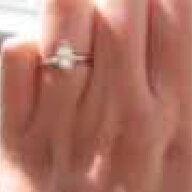 Joined

May 8, 2008
Messages

155
I am ordering invites today (this has really snuck up on me!!)...just need a little help because of a family situation. I was planning to word them pretty traditionally, like this (found it on brides.com, it''s not our real names) ...

Mr. and Mrs. Daniel Thomas Chrzanowski
*request the honour of your presence
at the marriage of their daughter
Colleen Marie
to
Ryan Michael Cronin
son of Mr. and Mrs. Jason Rigby Cronin
Saturday, the twenty-third of May, etc.

Family situation is...FI''s parents are divorced. His real dad has been out of the picture since he was about 8, and his stepdad has raised him. His real dad won''t be at the wedding, and he certainly doesn''t want him mentioned on the invitation. Since he thinks of his stepdad as a father to him, is it appropriate to word the invite as above (with mom and stepdad''s name on it)?

Thanks in advance for any help!