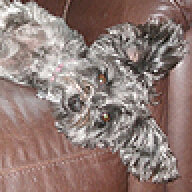 Joined

Mar 13, 2003
Messages

131
Hi all. I'm new here, and looking for some advice. I am working with a local jeweler to purchase a 1.42 princess cut diamond with the following specs:

EGL cert
Depth: 77.7%
Cut: good
Color: H
Table: 82%
Symmetry: G
Polish: G/VG
Girdle: very thin to slightly thick
Flouresence: none
Measurements: 6.19x5.84x4.53
Crown: 12.4%
Pavillion: 51.5%

They are quoting me $8400, mounted on a simple 6mm 14k white gold band. I've been looking around the internet, and I'm thinking that the stone might be too deep. Does anyone have any thoughts?

Also, I'm reading about lots of places to buy on the internet, but my husband is kind of leary. Are they safe?

Thanks!

Oops. The grade is an SI1.