I was offered this diamond for $420,000 on craigslist: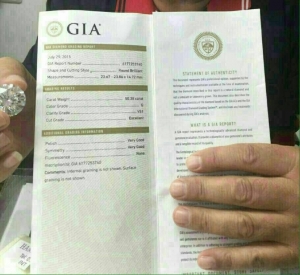 GIA Report LInk:
http://www.gia.edu/report-check?reportno=6177253740
The guy looks legit, but I was not sure if the price was a good one. Where do you buy settings for diamonds this large? Also, I am a little hesitant because it only scores a 3.8 on HCA.
Also, would Starbucks be a good place to view stone in person?
This is the full listing. He doesn't really say much, and just wants to sell the stone quickly.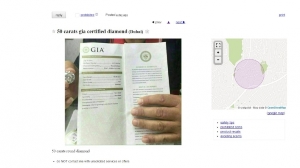 http://losangeles.craigslist.org/wst/jwl/5802205535.html
P. S. I'm kidding