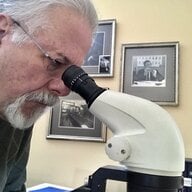 Joined

Sep 3, 2000
Messages

6,655
You can see it is more a matter of geography and who you associate with than something magical. I see huge rocks, over 10 carats, with some degree of frequency and many more 4 carat and larger diamonds. They are not all newly purchased, but many come from "old money". Diamonds have great historical significance when it came to escaping tyranny in Europe in WWII and in many other places around the world for hundreds of years. They were the compact wealth and the old version of the AMEX card back when you could go to a new place in the world and completely start life over again on the diamonds you managed to escape with. It just isn''t the way things are today. You can transmit funds anywhere and take your credit card and spend away in any land you go to. The world is smaller today and there is no escaping. Thankfully, there are fewer reasons to need to escape, too.

People whose families survived based on diamonds secreted across borders have reasons to continue to want some of their money "invested" in diamonds. Others who have no history with diamonds are amused by the strange way others believe in diamonds. Big diamonds are a storehouse of wealth, but a last resort investment. You want to wear and own diamonds which are appropriate for your age, your geographic location, your circle of friends and your personal imagination of how you see yourself.

You only go around one time, so make it a great trip!