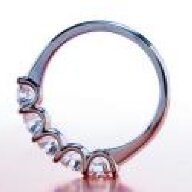 Joined

Apr 8, 2011
Messages

29
I had long regretted leaving my original strand of white cultured pearls in my drawer unworn (but not unloved) for years, so I decided to bring then out and start wearing them again. I also purchased a multi color "dyed" strand from Honora "gasp" just for fun. While they are pretty and playful, there is nothing like the real thing.

I have caught the bug, and am browsing the forum for all the beautiful updated looks. Something new and far from the traditional look of my current pearls. I have fallen in love the Baroque, Keishi, and other natural shapes and colors. Thank you for all the photos and information.

I haven't found a topic if there is one, so am wondering if there a list of favorite vendors or websites that psers trust, love, and shop?
Or, just post your most trusted vendors, and their websites.