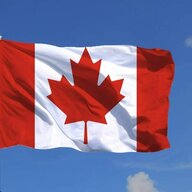 Joined

Feb 2, 2011
Messages

3,121
This story is so long and I'm not good with words, but here goes.

Is my brother gay and having a hard time telling me?

There are 4 of us in the family, and I'm the youngest. He's older than me by quite a few years. My Mom (now gone) and my sister have always felt that he's gay. None of us have asked, always thinking that if he is he will tell us. He's been married for years and has kids. I'm not too sure of the nature of their marriage, but they are still together.

Over the years he's made reference to homosexuality to me in stories and examples. Nothing negative, but the references seem to come out of nowhere. I respond neutrally. Today it happened again. My brother is well educated, and has always been considered gifted. He also has a history of mental illness so I've always had to be careful what I say. There are a lot of triggers with him, which is why I try to stay neutral.

Today while talking about something, he brought up why being gay has evolutionary advantages. I'd tell you his position on that but I'm not sure I fully understand it. He then went on to use the example of a family of X number of kids (same as ours) with this many boys and girls (same as ours) and why 1 of them being gay would give evolutionary advantages to the siblings. Now I don't really want to talk about his theories, as I didn't follow. My mind was too busy trying to figure out if I should flat out ask him or stay neutral, yet again.

Is it wrong to assume that if he is gay, that he should tell me, as opposed to my having to ask him?

His voice changes when he brings the topic up. He talks faster and more forcefully, perhaps because it is hard for him? Maybe I'm imagining things. There a lot of people that I would have gone there a long time ago but this brother is...fragile and explosive.
Anyway, I hope I've given enough info for some folks to give me some feedback.