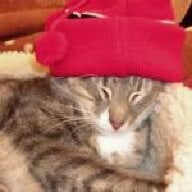 Joined

Aug 14, 2009
Messages

26,402
So recently out of necessity I learnt to drive a stick... I am proud to say that I am now at the point where I can guarantee that I will get from Point A to Point B in one piece
The only question is how upset the passengers' stomachs are by the time we get there.
In an effort to reduce the amount of jerking I notice that I've developed some habits -
1. I start in second gear. All the time, unless I'm on a *really* steep hill. Avoids the big jerk from first to second, which for whatever reason I just can't seem to get around
2. I tend to stay in 3rd or 4th once I get there - I do this balancing thing btwn clutch and brake and gas to avoid shifting in either direction
Is this bad for the car? And if so - just how bad are we talking?