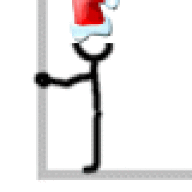 Joined

Dec 29, 2004
Messages

17,193
I''m curious if many of you buy things because it''s a "great deal" vs actually buying what you really want.

I''m the queen of this. I LOVE an awesome deal. It may not even be something on my radar, but if it''s truly discounted and something I wouldn''t mind having, I often go for it. This doesn''t always yield long term happiness with the product though because it is not exactly what I wanted.

I remember this statement on MrsS''s avatar and am thinking about it now. Say you are in the marketing for something, and some comes up at a super, once in a lifetime deal, but it is not exactly what you want. Would you pass it up even though such a deal would never come up again? And what if you couldn''t get exactly what you wanted at the super price, ever again anyway?

What''s the line between DEAL and DUD?