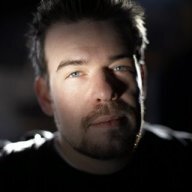 Joined

Feb 2, 2009
Messages

10
hey all, this is my first post but I have been lurking for quite some time. I was in a store above from where my office is for the first time today and saw a very nice looking stone that I am considering as a center for an engagement ring.

Stone is:
Natural Diamond
Teal Blue/green
SI1 but looks good under a loop ( small spot near where prongs would mount)
1.13ct
irradiated

I have always bought colorless or natural yellow''s before so this is a whole new thing for me.

Any thoughts on how to start pricing or what it should go for?

Currently the store had it priced at 6k marked to 4400. I was thinking closer to 3500, but what the heck do I know?

Could use any help/guidance I can get on this one.

Thank you so much for reading!!