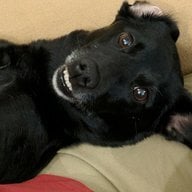 Joined

Sep 1, 2009
Messages

8,467
So I've made it through most of my exams. Just one final to take next week! I need something to relax between study sessions..... so I figured it is about time to get around to invites!

I'm doing DIY pocket folds but will have the insert cards and everything printed by the people down the street from us. I have a big stack of paper from Michaels, some great glue stuff that actually holds a pocket nicely and am ready to get going.

What inserts do I need to include? I know what is "normal", but some doesn't really apply and I don't want them to look incomplete or goofy. We are having a dairy meal (all of our guests will know what this means -- think vegetarian) and there will not be any menu selections for guests to make.
The winery is a bit of a drive for everyone, but driving directions or map just seem silly (drive east on I-90 for a couple of hours then get off at this exit).
All who are invited to the ceremony are also invited to the reception.

To keep things simple, I'm basing next day brunch and wine tasting numbers on those who plan to stay overnight.

All I really need an RSVP for is if they will attend ceremony & reception.

So I guess what I'm wondering is if I'm missing anything? Am I okay just sticking two inserts (accommodations and reply) in with the invite?



I'm working on mock-ups so that I can show them to the printer and get the final measurements for cutting the actual invitations. I'll try to add a picture once I've got one stuck together a bit better!