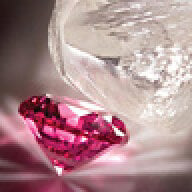 Joined

Oct 17, 2008
Messages

1,069
So I decided to have a look online for wedding stationery printing to see if I could find some nice but relatively cheap professional wedding stationery providers in my chosen colour scheme. I was having a hard time making my own cards look nice enough. I got good supplies but could not get good matches in colour which were cheapening the overall lok of the card in my eyes.
I spotted this range on a website and sent for a sample. It arrived today. I quite like it. What do you think? Quite simple but that''s what I want really given the scale of the wedding.
It is a broderie range, pocket style invitation. If I go ahead with this I will have the pocket invitations for the actual wedding invites and then just have the evening invitations printed in a DL matching card from the same range.
Pocket: