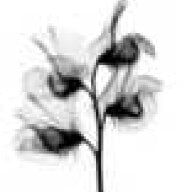 Joined

Oct 22, 2005
Messages

1,747
I've finally landed a job interview for a pharma sales position! I am really excited, but nervous b/c I have 4 competitors and they may have experience, although th eposition does not require it, and may prefer that you do not have pharma sales experience because they want to train you their way.

Anyways...getting to the point.

For this interview, I'm working on compiling a "brag book" which the person interviewing me tol dme to have. I had this idea, and am not sure if it's a good one-- to send him ahead of time a word document of my brag book complete with a clickable link table of contents to look through before meeting with me.

Do you think this could be advantageous, or a waste of my time if he will not read it--would he think of this as a good thing?

Also, he's a manager working from home who is interviewing me on behalf of the district manager...I don't suppose I should also send one to the district manager, or to the recruiter I'm working with?