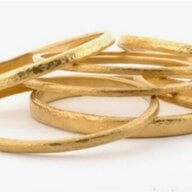 Joined

Jan 26, 2003
Messages

22,107
I wanted to start a new thread on international adoption in Latin America because I don't think we have ever had one before and I know that at least one Pricescope member is in the midst of a Latin American adoption right now. I thought that perhaps her new experience and the experience of some of us who adopted from Latin America in the past might help other people who are seeking to adopt now.
When I wanted to adopt a baby I hoped to adopt from Korea, but was told that, at that time, Korea was closed as a "source". (I wanted to adopt from Korea because I had decided to adopt internationally and our next door neighbors' son and his wife had adopted a son from Korea.)
I was very disappointed that a "known" quantity like Korea was unavailable, but even worse was that for a Latin American adoption in Connecticut at that time I wasn't simply referred to an agency that would handle everything
for
my husband and me! Instead I was referred to an organization called LAPA, which stood for the Latin American Parents Association.
LAPA was a volunteer group made up of parents who had adopted children from countries in Latin America and wanted to help other people to to adopt children from there. One could call a member and find out when a workshop would be held at a member's home, then go there and start to learn about adoption sources in Latin America. One could also learn the basics about adoption at a LAPA gathering if one didn't know them, things like that everyone who was going to adopt-internationally or domestically-had to have a homestudy done!
I am hoping that this thread will draw other participants to it. I am going to post a link to a LAPA webpage that people anywhere in the United States can use:
http://www.lapa.com/Faq.cfm#NOTINNY
Good luck to anyone who wants to build a family using adoption!
Deb/AGBF