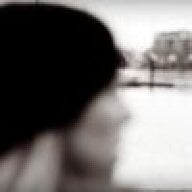 Joined

Jul 6, 2005
Messages

2,406
i thought that i''d start a new thread rather than add a comment to the christmas present thread...
this past summer''s experience of planning our wedding really made me realize just how much i love design. i had so much fun looking at, deciding on and putting together all the paper, graphics, textures, colors, flowers, ribbons, etc. now that''s over and i had a bit of a design withdrawal. we are currently renters, but have been talking more seriosuly about buying a place. all this talk of having our own place, our first place, well i''ve been doing a lot of research on interior design. i just cannot wait to have a place that we decorate. ourselves. that reflects. us.
fortunately, our landlady is supremely nice and lax. she has let us paint our apartment. even footed the bill for our supplies. we''ve also acquired some non-disposable furniture

over the last year. this was a huge advancement because previously we''d been students getting by with pretty pitiful provisions.
mmm: i love those lamps. very much.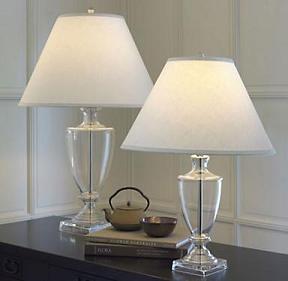 and i think the dresser is lovely. you''ve mentioned that you''ve leaned more towards the traditional and maybe you''ve just got to embrace it.
i''m still trying to define our style. luckily, my DH and i gravitate towards a fairly similar aestetic. DH tends to be a bit more modern, but overall we share similar tastes.
i love the beach, nature, clean lines, fit somewhere along the modern --- traditional continuum, sometimes bold graphics...
how would everyone else explain their style?
does anyone have any good resources to recommend?
and every good thread is made great with pictures...