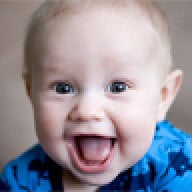 Joined

Jun 28, 2006
Messages

3,960
FI and I are going to be married by a family friend who is a judge since FI is Catholic and I''m Jewish. We thought about having a priest and a rabbi, but we were having a hard time finding a rabbi to work with the priest and the only ones who would were
very
out of our price range. I like the idea that we can include as much or as little religion as we want too since neither FI nor I are really very religious.
As far as I know, our judge has never performed a marriage before, but my dad says she''s one of the best public speakers he''s ever heard. I started worrying that I was going to have to come up with whole ceremony and I really had no idea what I wanted it to say. Today I was searching online and found something that''s almost perfect! There are a few things I want to change with the wording and some things I want to take out entirely, but I think I have an awesome start to our ceremony!
http://www.interfaithfamily.com/site/apps/nl/content2.asp?c=ekLSK5MLIrG&b=2192989&ct=323727
I definitely need to add a "You may now kiss the bride" in there though.
I thought this might help some other brides to be as well.