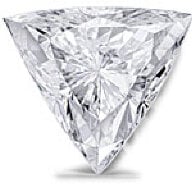 Joined

Apr 18, 2008
Messages

3,881
http://www.cnn.com/2009/WORLD/europe/03/31/g20.activists/index.html
Protesters always early adopters of technology
LONDON, England (CNN) -- Headlines proclaiming that G-20 activists and police are following each others'' activities on Twitter, Facebook and other social networking sites may give one the impression that a new age of surveillance and political activism has dawned.
But activists'' use of technology is nothing new. Though Twitter and Facebook might be today''s must-have gadgets in campaigners'' toolboxes, some say they''re simply the latest chapter in a long tradition of activists'' use of technology to champion change.
University of Manchester political philosopher Martin O''Neill, who works on equality and social justice, told CNN that activists have a reputation for being early adopters of technology.
O''Neill explained that the arrival of the printing press made broad dissemination of information possible. By the 17th century, English campaigners for civil and religious liberty were using print to spread their message, muster support and create their own ideology. "They were not just discussing ideas in print," O''Neill said. "They used print to shape the image of the movement.
"The Chartists, who pushed for universal suffrage in the 19th century, did the same but also used mass subscriptions to fund election candidates. You can see the parallels with the Obama election campaign."
More recently, activists have been quick to exploit communications technologies to disseminate information, connect with each other and gather en masse.
From film in the mid-20th century to email in the early 1990s, new technologies have been seized and adopted by campaigners. Even the humble fax machine had its moment, disseminating information for organizations such as the International Campaign to Ban Landmines (ICBL) in the latter part of the century.
But it is the rise of the Internet that has allowed campaigners to connect and mobilize to an unprecedented -- indeed, global -- extent.
Full article