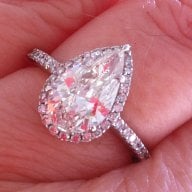 Joined

May 23, 2010
Messages

6,731
We decided to go see a movie yesterday, and usually we will swing by a Costco warehouse to pick up the reduced price movie vouchers. But this time I checked on line, and saw this:
http://www.costco.com/.product.1020106.html
with an email download

It's 4 movie tickets, at any Regal Cinema, for $36. Theaters in my area charge $12 for a movie
, so $9 each sounds much better. They seem to have other theater companies on the site, but I'm not familiar with them. I searched "movies".
It took about 45 minutes for the email to show up in my inbox, then I printed out the 4 vouchers. We took them to the theater, stood in line to get the actual tickets for the specific movie, and it worked great. The vouchers NEVER expire, and I didn't see any restrictions anywhere.
Just thought I'd post, so if someone is a Costco member, they'd know about this new feature.