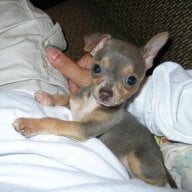 Joined

Dec 16, 2007
Messages

5,184
I was watching The View this morning, and in a round about way this was the topic in terms of the Madoff scam. Apparently, Madoff is out on bail and holed up in his 7+ million dollar home awaiting trial. People are very upset by this fact...they feel that Madoff should be in prision for what he''s done, not living in the lap of luxury with 29 million dollars in his bank account since he has already attempted to flush money into other things while out on bail.

However, the judge in this case simply went on ''law'' when making the decision to release Madoff because he is not a flight risk, and he''s not a danger to society...so legally, he had to get bail...

So...where do you stand on this? Do you think people are still given the benefit of innocence until proven guilty...or, do you think with the modern advances in DNA, and crime scene anaylsis, and paper trails that someones guilt or innocence is rapidly proven logically, and a trail is simply a luxury?