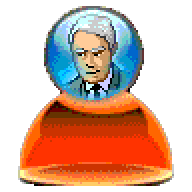 Joined

May 25, 2003
Messages

48
Has anyone on here recently had experience with a cutter?
Can you recommend a name/ tel# ?
How much does it cost per ct. usually?
How long does it take to get it cut?
How is the shipping done? Shipped via Fedex?
Do you pay 'after' it's done or before?
Do they automatically give you a Sarin or similar report? Does this cost extra?
How do you tell them to either have a higher yield for more final stone weight, vs. lower yield for an IDEAL cut? Do they ask ahead of time?
If you tell them to go for the IDEAL cut, can you be assured they'll take their time and get the good cut? What if it comes back a poor cut?
How do you even know the finished stone is from your original rough?
Thanks for the info!!!!