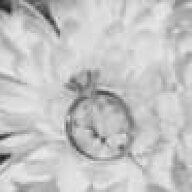 Joined

Mar 6, 2005
Messages

8,230

Often new posters to Pricescope will ask what information they need to post in order to judge a round. This is what I look for before I comment, thought this might be helpful.
The following are needed
Color
Clarity
Depth:
Table
Crown Angle and %
Pavilion Angle and %
Girdle
Culet
Polish
Symmetry
Fluorescence
Measurements
What Laboratory issued the grading report.
Idealscopes, and Magnified images would be nice as well. Price is needed if you want people to comment on whether or not it is a reasonable price.
If anyone else can think of information that would helpful please post it as well!