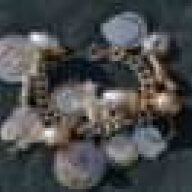 Joined

Nov 29, 2008
Messages

735
I have a 1.44 ct, G, VS1 round diamond set in a simple, 18k YG setting. It was purchased by dh 19 years ago when we were engaged. Last fall I lost the ring, contacted my State Farm agent and eventually rec''d a check for $11,000, which was the amt of my original appraisal on file with SF. Fast forward to this weekend when I found my ring!! So I will now send my check back to SF (luckily, I had not already spent the $ on a planned upgrade-don''t know what would happen then!).

My question is how I should handle the re-appraisal for insurance purposes? This experience has taught me that I should update my appraisal periodically but I am wondering if an independent appraisal would be useful. Keep in mind that my stone is nice but not a premium cut like we see on PS. It is also, obviously, currently set. As I recall, SF offered either to replace my ring or pay me the appraised value. For an independent appraisal I would probably send it to someone from PS as none show up in a search of New Orleans so it would be more expensive then taking the ring to my local, reputable jeweler.

What do you guys think? Are there some good reasons to spend the money for an independent appraisal or do you think a local jeweler would be sufficient?