I think I've decided on a stone. $12500
http://www.whiteflash.com/loose-diamonds/round-cut-loose-diamond-3400965.htm
This 1.6C I VS1 from
WF
had a very good cut (although it just missed their
ACA
grade). Its super sparkly and I can barely make out any inclusions even with 20x loupe. However it has an indented natural that I took me about 5 min to find. People seem to suggest they aren't a big problem but I wanted to confirm before I pass the 30 day return window. Other than that is a lot more clear than a VVS1 stone I looked at.
The inclusion is in the 6pm position here, its almost impossible for me to take a pic of it on my iphone through the loupe..I suppose that means its fine?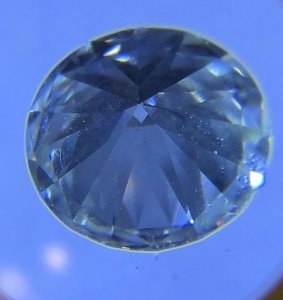 Here the inclusion is at the 3pm position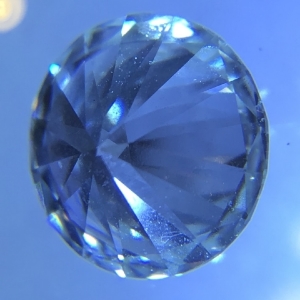 Its a beautiful stone (on the right in this picture) The other one was another candidate I was considering. You can see its slighlty yellow although outside its impossible to tell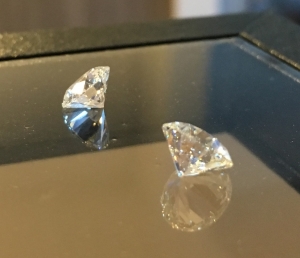 Its on the left in this pic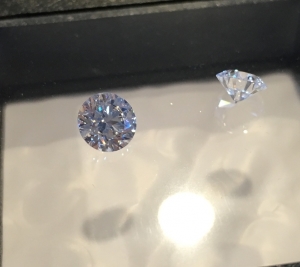 I now want a perfect setting. Ideally I want these options from Brilliant Earth (a San Francisco place). But they don't do settings only and I'm not sure their diamonds are the best deal
http://www.brilliantearth.com/Lotus-Flower-Diamond-Ring-(1/3-ct.-tw....
.)-Rose-Gold-BE1BD12R2-1152820/
and their catalina
http://www.brilliantearth.com/Catalina-Ring-Rose-Gold-BE1M50L-1152758/
Whiteflash
has a similar solitaire
http://www.whiteflash.com/engagement-rings/solitaire/felicity-solitaire-engagement-ring-by-vatche-3785.htm
But I feel thats about the only simple dainty looking solitaire I've seen from the major players BA/
WF
/
JA
etc. Any other good options?
Same with the halo, there seems to be many elaborate settings but I'm after something simple
Thanks
Ben