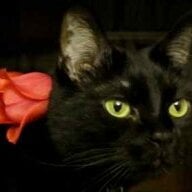 Joined

Jul 5, 2007
Messages

3,998
Date: 2/4/2009 7:04:42 PM
Author: diamondsrock
Burberry London. It''s a great winter perfume. It must mix well with my body chemistry because I absolutely adore it. I really am super picky on perfumes and can look for an hour and not find anything I like. Once I smelled this at the store, I had to go back later and get it. It''s that awesome!
YES! My sentiments exactly for this one - except I wear the original Burberry. I''ve been wearing it since early college I think? The smell is just so perfect for winter.
In my earlier post I suggested Chanel, but I should also mention that when it gets warm and summery, I switch to a perfume that doesn''t have as many notes - I''m a HUGE fan of the demeter fragrance library. I''ve been wearing fig in the summer for awhile, but my husband hates it, so I''ll probably switch it up this summer.