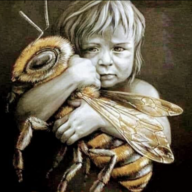 Joined

Dec 30, 2019
Messages

161
You have been given some great guidance so far.

it sounds like the following are your concerns
1) the performance of the larger stone
2) size of the stone
3) cost
4) two dots on the smaller stone.

These stones are the cream of the crop and splitting hairs is fine to do. Analysis paralysis does occur when spending this kind of money.

Based on what I can understand are your main concerns- 1)-3) it sounds like the smaller stone is the way to go. Given 4) being worrisome to you- the larger stone sounds like the better choice.



if it were me: I am not an MRB person. I like OEC's broader flashes of light, smaller tables and higher crowns.. and from the side by side imaging provided by WF, I really like the one on the right.

I couldn't tell the size difference. They both sparkle like crazy. I prefer the profile of the one on the right. I am not sure which size stone that is.
The individual videos can mess with one's head and they did just that with mine. The video WF created for me definitely put my mind more at ease or should I say fulfilled my hopes.
Btw, the one on the right you said you liked is the one with a slightly larger table and lower crown. it is the smaller stone: 1.815