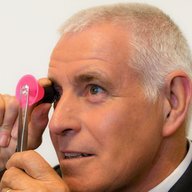 Joined

Aug 15, 2000
Messages

18,368
More than a year ago we decided that HCA was too strict, and so we reduced the penalty severity to 2/3rds of the previous rating.
We feel that we went a little too far and after some more research we decided to adjust the penalty to a midway point.
As stated in the fine print with every report ¡§This system is being continually fine-tuned and results may change without notice.¡¨
There have also been other changes made too the light return scores:
1. The penalty for table sizes has been tightened to 55% to 56%. Above and below this range a gradual penalty is added. The range covers 75% to 40% tables.
2. Some shallower proportion combinations have been penalised more heavily. This is a result of debates with Sergey Sivovolenko and Yuri Shelementiev from OctoNus and Moscow State Uni, and also
Brian Gavin
from A Cut Above. These debates led to surveys which showed that preferences for say 40.0"a pavilions combined with 33"a crown angled diamonds are variable ¡V some people love the star that never goes away, and others hate the effect. Overall I decided it is better to guide people to ¡§usual and normally accepted cuts¡¨ (to quote Dave Atlas).
I would like to thank all the other people who have contributed, including antagonists (Hi Roc

http://www.consumersgemlab.com/the_holloway_cut_adviser.htm ) and objective observers like Jasper Paulsen http://www.folds.net/diamond_design/index.html#ed_note_02
We hope that these changes have not inconvenienced anyone overly.
You can read more about the theory and mechanisms behind HCA at www.diamond-cut.com.au - although some of the information there will not reflect this recent change.