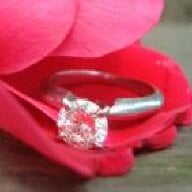 Joined

Jul 29, 2011
Messages

53
Sorry, I am just so excited about this and didn't know where else to share. So I normally have eyelashes so short I've never been able to curl them because I can't even get the eyelash curler to connect with my eyelashes! I've been using Latisse for 6 weeks and am starting to see noticeable results (noticeable to me, anyway). I am so excited! It takes 16 weeks to see the full effects, so it'll be Halloween before I see where I end up, but I'm already happy with the progress so far.

I'd show you pics but I haven't figured out a good way to take pictures of my own eyelashes.

That's all. Back to your regularly scheduled program...