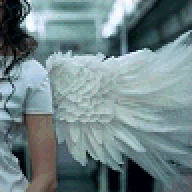 Joined

Jan 20, 2006
Messages

3,786
I must be the most confused bride on earth!!!!. I change my mind every three seconds and I keep on doing frantic research!!!!. I''m in FL and there are just so many options!!!!!
I started looking locally (from Miami to the Palm Beaches...). The prices here are so steep that I decided to start looking in other places in FL. I do still have some places locally that I like and that may fit the budget.
Then I started looking in St Augustine...although I love, it, FI is not loving the idea.
Then I started looking at Key West. The problem there is that I''m worried about people partying too much the day before (Friday) and then be too tired on Saturday!). ALso, I see Key West as a more "casual" atmosphere.
So today I started looking at the West Coast and fell in love with Sanibel Island and the surrounding areas.
I don''t know what to do!!!!. I have so many e-mails, quotes, etc...that is just becoming too much to tackle!.
Any suggestions? ideas? advice?. What would you prefer?. I like the idea of a traditional wedding here...but then I also love the idea of doing something somewhere else (I know the number of people coming would be less, but I''m ok with that.....it means I can spend more on the people that do come!!!
Very, very confusing!!
M~