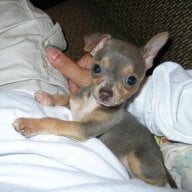 Joined

Dec 16, 2007
Messages

5,184
Right now we''re in the middle of a hard time...and it makes me sad on so many levels. However, I think in the middle of hard times true character shines through...

Companies like Jos A. Banks, FedEx, Ford and GM are really stepping up to help people who need it.

Jos A. Banks, for example, is offering a promotion where anyone can buy a 199.00 suit, and if they loose their job they can get a full refund and keep the suit.

Ford, is offering to pay someones car payment up to $700.00 per month for an entire year!

GM is offering something similar...$500.00 up to 7 months.

and FedEx, the store, the offering for umemployeed people to come in and get 25 free resumes!

I don''t know if anyone may be in need of these programs...or maybe we can help make each other better aware of companies that are helping out people...