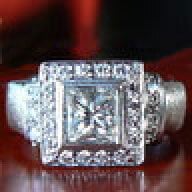 Joined

Dec 9, 2002
Messages

2,224
So, Stonehunter''s comment that other stay at home moms seem to be better at de-cluttering, cleaning, cooking, etc. touched a special place in my heart.
And you can be a working woman, working mom, stay at home mom, retired woman, or stay at home dad, working man, working dad, you get picture here (it doesn''t matter) to benefit from her "ways".
Here''s her homepage:
http://www.flylady.net
Here''s how to start:
http://www.flylady.net/pages/flyinglessons.asp
It took me a few months, but I realized it was working when I threw 3 major parties in 2 months and didn''t have to clean my house for them, because it was already clean!
Then I noticed that it was working when my neighbors were knocking on my doors to see our remodel & I could take them everywhere because my whole house, closets and all are tidy.
Then I knew I would FLY forever when my stepmom said to me "wow, you do a really good job keeping your house beautiful with a baby at home, I don''t know how you do it".
I''ve never spent LESS time cleaning my house than I do with Flylady.
I''ve never relaxed my standards as much (I used to be a perfectionist---NO MORE BABY!) & now my place is cleaner.
I have more time for relaxation.
I am more patient.
She''s my savior, FLYing is my religion now..LOL....Ok, I say that tongue in cheek, but I can''t get through a day without her & thought I''d share.
She made my life easier, so hopefully I can pay it forward by turning even one person on to her.
Much Love....
Jeannine