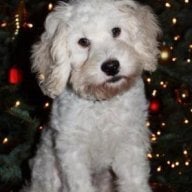 Joined

Jun 18, 2006
Messages

277
So this is what it feels like to fly!
Last thursday my semester of school ended and I flew home on Friday. That monday my sweetie had told me that we were going out to a dressy place and that formal attire was required. He then asked me what I wanted him to wear (this sounded kind of fishy to me but I didn't think about it much). So I fly into JFK on Friday, my dressy dress in tow and meet my dashing beautiful man in terminal four. We check into our hotel and head to South Street Seaport where they are having a exhibit. After a few hours we decide to head back to the hotel and start getting ready for the evening. I am totally relaxed because I am not expecting a thing (plus my sweetie said that our dinner date location was a secret until we were both dressed). We finish getting dressed and he tells me that we are going on a yacht in New York harbor. I am left speech-less (which doesn't happen often either

). We take a car to the pier and enter the boat. I notice that the hostess is being a little giddy, but thats ok, I guess both my babe and I were smiling alot too. So eating dinner, were drinking champagne having a great time. He then says to me, let go up on the top deck, the Statue of Liberty is supposed to look really pretty from here. So we run upstairs and are leaning on the edge of the boat, enjoying a gorgeous 50 degree, December 15th night, when he takes my hand and tell me that he want to make me happy for the rest of my life, how he adores me, how I am his best friend, and that he wanted to know if I would marry him( I know he said more, but it was like an out of body experience, imagine, the man who stole your heart the first time he looked at you asks you to spend your entire life with him????!!!!).
He then put our engagement ring on my finger and the rest is a true love story in the making
Now what you all are waiting for...... THE RING
I have no specs, it was custom made by a local jeweler and it looks beautiful on my finger (at least that is what my fiance says

)
PS: Thanks for sharing my happiness!