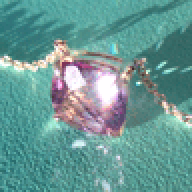 Joined

Mar 25, 2008
Messages

5,070
Helloooooooooooooo PS'ers!!!!!!!!!!!!!

So I just made a pretty sad post but I wanted to let you all know that I'm back and feeling more like myself again. I've realized some things and been thinking a lot lately about how life is so precious that there isn't time to waste with worry about the future. What will come will come and I've been working on appreciating everyday life and loving it!!! I've got a great job, a wonderful family, and a loving and sweet boyfriend

Everything in life will take place when it is supposed to, just like it always does. I don't need to get in the way of anything happening to me other than just keep on going down the road in life. Everything will come to me! So I am working on NO MORE worry!!!

So far it's been working out rather well. I'm still working on it though...
You've GOT to watch
this clip here on youtube
which all makes complete and total sense to me and exactly what I needed to hear...I'm sure many will also find it useful.