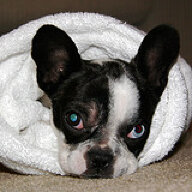 Joined

Mar 3, 2005
Messages

167
DH and I were going out for dinner and I was rushing around trying to get ready before I got home. I was doing a quick wash of my ring and being in a hurry I didn''t plug the sink and dropped it.

The next morning the plumbers took up the floor in the bathroom and the ceiling in the kitchen and went through all of the pipes. It was nowhere to be found.

We called our insurance company, but they were closed for the holiday. Our policy states that coverage is at replacement cost. What exactly does this mean?

I can''t believe I''m such an idiot. I have been especially careful since we''ve been here because they don''t have goosenecks on the drains.